New hire general training program
Tailored to your specific business objectives, NExT combines an essential mix of learning experiences to maximize the return on your training investment. The program shown here is a general new hire training program which can easily be customized for specific objective, environment and challenges.
The program has been designed to expose your new hires and interns to the full life cycle of the oil and gas industry while accelerating their understanding of the different domains through classroom sessions to cover theory, software applications followed by field trips and/or technology center tours to increase their exposure to field operations. Our program is flexible and fit for purpose, it allows your new hire or intern to build their own training blocks based on their domain while giving them the option to complete all the modules for a more comprehensive understanding of the industry.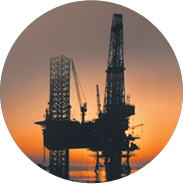 Exploration and
production on-line
Preparatory module
Newcomer employee
workplace HSE

HSE module
Geology and

geophysics

Petrophysics

Reservoir

engineering

Drilling and completion

Production engineering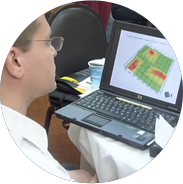 OilSim upstream
learning simulator

Capstone